Introducing GeoExplore Saskatchewan for Engineering and Geoscience Week 2020!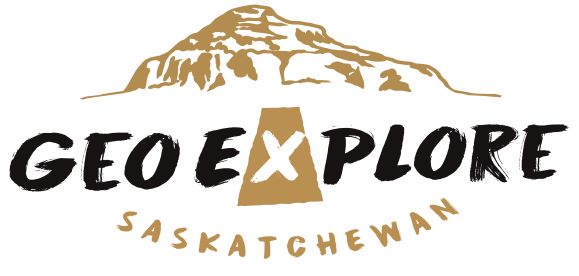 Engineering and Geoscience Week 2019


View trailer

For Engineering and Geoscience Week 2019, APEGS gave the movie Dream Big: Engineering Our World with an educator guide to every school in Saskatchewan.

Teachers can also access the movie and lesson plans at ROVER, the Ministry of Education's Recommended Online Video Educational Resources, by logging in here and see how it fits with the curriculum for each grade.
Kindergarten to Grade 12 Resources
APEGS is committed to promoting and encouraging science, technology, engineering, and mathematics ("STEM") education to students from Kindergarten to Grade 12, their parents, and educators. To this end, the Kindergarten - Grade 12 Committee manages this page to provide the following resources.
If you have questions, concerns or suggestions about any of the items listed on this page, or require more information, please contact APEGS. apegs@apegs.ca (subject line K-12 Information)
---
Event & Activity Funding
The K-12 committee accepts applications for the sponsorship of events and activities geared towards K-12 students that promote or encourage STEM education. Applications are accepted year-round, but will only be evaluated twice per year - once in the spring and once in the fall. More details can be found by downloading the K-12 Funding Application Guidelines and K-12 Funding Application Form.

Please note that you are only required to submit the application form.
---
Mentors / Facilitators / Speakers
APEGS has a large database of volunteers who are available to help with a variety of school and group activities, including:
Science fair judges;

Speakers/leaders for classroom and hands-on activities; and
Mentors on careers in engineering & geoscience.
Please provide APEGS a minimum of one month notice if you require volunteers to attend your event.
For more information, please contact APEGS. apegs@apegs.ca (subject line K-12 Volunteers Required)
---
Resources for Educators

Turn the Ideas of Today into the Realities of Tomorrow
This booklet describes the various disciplines / careers available in engineering and geoscience. An excellent guide for students who are thinking engineering or geoscience may be the career for them but they are not quite sure what discipline to pursue.
This document is available at the APEGS office or can be downloaded here. Turn the ideas of today into the realities of tomorrow
Videos

As part of its ongoing effort to encourage young people to pursue science and math education and explore careers in engineering and geosciences, the APEGS K-12 Committee launched the Student Video Program. The committee has been working with high school students to produce videos that highlight career opportunities available in engineering and geosciences.

APEGS Water Film



A Closer Look at Professional Engineers and Geoscientists
Water Systems on Earth - Dam Effects
This resource is intended for teachers in Saskatchewan Grade 8 Science and aligns to the curriculum expectations in the Saskatchewan Curriculum Grade 8. The resource has been developed to complement the Grade 8 Earth and Space Science : Water Systems on Earth unit. In Dam Effects, students will use a hybrid of Problem Based Learning and Interrupted Case Study to solve the problem of whether or not a dam should be built in a specific location in Saskatchewan.
This document is available at the APEGS office or can be downloaded here Water Systems on Earth - Dam Effects
Lesson Plans with Posters
APEGS has produced a series of lesson plans, and accompanying posters, that are tied to the K-12 math and science curriculum.
They can be viewed here K-12 Posters
Lessons plans are available in English and French. Posters are available in English, French, Cree (n, y, and th dialects) and Dene, and can be ordered (at no charge) by filling out this form k-12 Poster Series Order Form.pdf
---
Association of Professional Engineers and Geoscientists of Saskatchewan
Achieving a Safe & Prosperous Future Through Engineering & Geoscience