Annual Meeting and Professional Development Conference
The Engineering and Geoscience Professions Regulatory Bylaws requires that the APEGS annual meeting be held in the first six months of each year. The APEGS annual meeting takes place each year on the first Saturday in May, alternating between Regina and Saskatoon. In addition, APEGS offers professional development and networking opportunities beginning with a welcome event on Thursday evening, and ending with a banquet for the recipients of the APEGS awards on Saturday evening.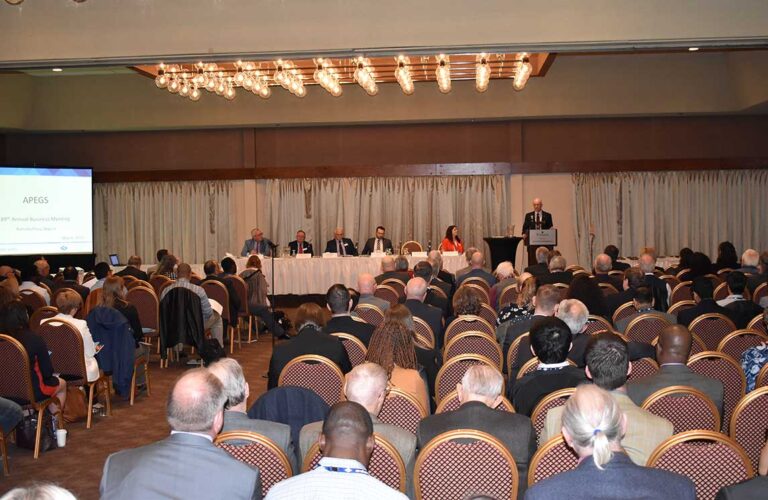 2021 Annual Meeting Highlights
With the COVID-19 pandemic and restrictions around gatherings, APEGS' 91st Annual Meeting and Professional Development Conference was held online from April 27th to May 1st, 2021.
Below are videos that were produced for the event, as well as the videos shared during the awards banquet on April 30th, 2021.