Due to COVID-19, the APEGS office is closed and staff is working remotely until further notice. Our response time may be longer than usual. We appreciate your patience, and we apologize for the inconvenience.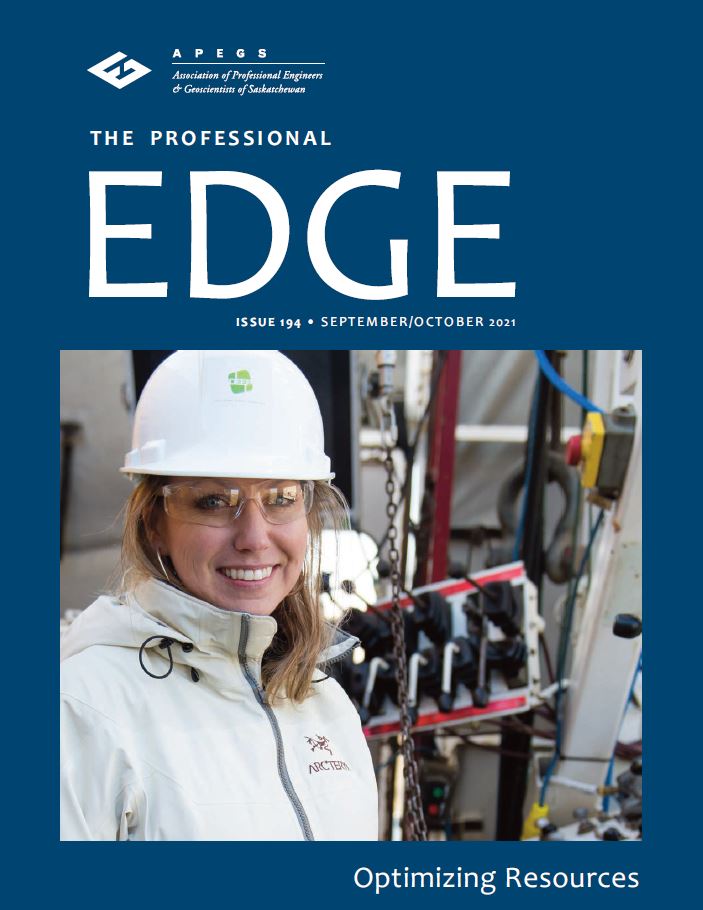 The Professional Edge

Read The Professional Edge on the go


www.apegs.ca/e-edge

(September/October)


Members: do you have an idea or content for the Edge? Email

apegs@apegs.ca

.

Click

here

for submission due dates (same as the dates for advertising).
---
---
Related Links
---
Association of Professional Engineers and Geoscientists of Saskatchewan
Regulating the professions. Protecting the public.

T 306-525-9547 F 306-525-0851 Toll Free 1-800-500-9547

APEGS acknowledges that it regulates the engineering and geoscience professions in the jurisdiction of Saskatchewan which is comprised of portions of lands from Treaties 2, 4, 5, 6, 8 and 10, the territories of the Nêhiyawak (Cree), Anihšināpēk (Salteaux), Dene, Dakota, Lakota and Nakoda nations, and the homeland of the Métis Nation.