Due to COVID-19, the APEGS office is closed and staff is working remotely until further notice. Our response time may be longer than usual. We appreciate your patience, and we apologize for the inconvenience.
Engineering and Geoscience Week 2021
Check out

GeoExplore Saskatchewan

, the interactive map and online resource on geological phenomenon!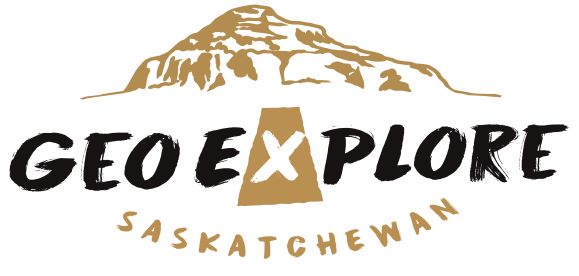 View trailer

The movie Dream Big: Engineering Our World and educational resources are available as follows:
Teachers can access the movie and additional videos on ROVER, which also shows how they fit with the curriculum for specified grades by searching.
The public can find the movie on Netflix and access the educator guide with lesson plans and additional videos at dreambigfilm.com.
Engineering and Geoscience Week 2021

In celebration of Engineering and Geoscience Week (February 28 to March 6, 2021) and National Engineering and Geoscience Month, APEGS is
continuing to make online educational resources about engineering and geoscience available to schools:
GeoExplore Saskatchewan

This interactive map and online resource features 80 geological points of interest through photos and explanations. It was introduced to celebrate the week last year and continues to evolve and be publicly available online at
GeoExplore Saskatchewan

.
In addition, APEGS created some videos related to the resource:
APEGS Presents: GeoExplore Saskatchewan
(10:04)
A walk through some highlights of the online resource with a professional geoscientist.
APEGS Presents: Mineral Identification
(11:14)
A lesson on mineral identification for Earth Science 30, Grade 7 science and Grade 4 science delivered by a science educator.
APEGS Presents: Mineral Identification - Teacher Tips
(1:30)
Some tips to help teachers prepare to deliver the lesson.

Dream Big: Engineering Our World


The movie, Dream Big: Engineering Our World and accompanying education resources, which APEGS introduced to all schools in Saskatchewan for Engineering and Geoscience Week 2019, allow students to explore how engineers solve big and small problems to improve people's lives. The resources are available to schools through the Ministry of Education's

ROVER

service (Recommended Online Video Educational Resources)
. Only educators can access ROVER, but the public can view the movie on Netflix and the educational resources (short videos, hands on activities, and written lesson plans) at
dreambigfilm.com/education
, which also contains a link to download the complete
Dream Big Educator Guide.
---
What are engineering and geoscience?

Engineering is the use of scientific principles to design and build machines, structures, and other items, including bridges, tunnels, roads, vehicles, and buildings.
Geoscience is the study of earth systems and how they interact, including solid earth, oceans and atmosphere.
What do engineers and geoscientists do?

Engineers and geoscientists use the principles of science to turn ideas into reality. They are involved in every facet of our daily lives…the cars we drive, the roads we travel, the houses we live in, the natural resources we use, the environment we affect, and the communication networks that connect us to the world.
Professional engineers share in a heritage that spans more than 4,000 years, from the great pyramids of Egypt to today. Professional geoscientists have inherited a curiosity about our planet – its fossils, gems, minerals, and geologic phenomena – that goes back more than 2,300 years.
Today, we depend on engineers and geoscientists to build safety into our homes, schools, offices, factories, and mines. To ensure we have clean drinking water on tap, efficient treatment of wastewater, and electricity at the flick of a switch. To find new sources of oil, gas, and water. To improve our quality of life and enhance our range of opportunities, all while protecting the environment.
To learn more about engineering and geoscience and what engineers and geoscientists do, click

here
.
---
---
Association of Professional Engineers and Geoscientists of Saskatchewan
Regulating the professions. Protecting the public.

T 306-525-9547 F 306-525-0851 Toll Free 1-800-500-9547

APEGS acknowledges that it regulates the engineering and geoscience professions in the jurisdiction of Saskatchewan which is comprised of portions of lands from Treaties 2, 4, 5, 6, 8 and 10, the territories of the Nêhiyawak (Cree), Anihšināpēk (Salteaux), Dene, Dakota, Lakota and Nakoda nations, and the homeland of the Métis Nation.